Ultramarathons: Adventures of a fully trained idiot
Published 14:34 on 2 Feb 2022


Ultramarathons: Adventures of a fully trained idiot
Join guest speaker David Harvey on Thursday 17th February as he talks about his experiences in Ultramarathon running.
Ever wondered what an Ultramarathon is? One of the fastest growing extreme sports today and increasingly popular. An Ultramarathon Race is anything in excess of a normal 26.5 mile marathon, the most popular races being 100 + So, if you have ever wanted to compete in an Ultramarathon, or, just find out what they are, then this is the talk for you.
The talk is free to attend.
Book your seat here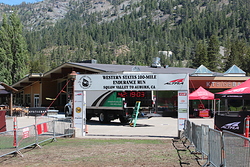 Last updated 14:13 on 25 April 2022